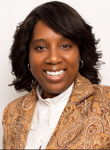 Ms. Thea Furbert, Chairwoman
Thea is the mother of one child 'Cire' who was diagnosed with autism in 2000. Feeling the need to form an organisation that would bring about awareness in Autism, Thea along with another mother Tricia Kristoff founded their first Autism Charity in February 2001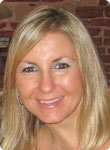 Ms. Tricia Kristoff
Tricia is a mother to 3 teenage boys with Autism. When her children were diagnosed in 2000, she began a quest to learn as much as possible about Autism and how to help. After finding no support in Bermuda, and meeting two other moms whose children had also just been diagnosed,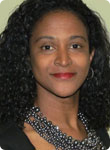 Mrs. Carmen Phillips
Carmen joined Tomorrow's Voices as a Board Member in 2008. She is the owner of Demco and Demco to Go and continues to serve on the board of Tomorrow's Voices because she passionaltely cares for children with disabilities.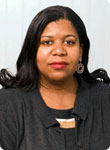 Mrs. Erica Smith
Erica was involved with the development of Tomorrow's Voices from its beginnings. She was part of the project team responsible for bringing this dream into reality. She has been a member of the board of Tomorrow's Voices since June 2007 and took over the Chairmanship in March 2008.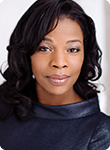 Dr. Terrylynn Tyrell
Terrylynn was the Senior Director, Government Affairs and Policy for Voices for America's Children in Washington, DC and provides strategic guidance for federal advocacy efforts in the area of early care and education. She facilitated the Voices School Readiness Advisory Committee;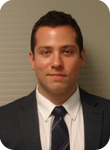 Mr. Joseph Cianflone
A past volunteer in Tomorrow's Voices Saturday Social Skill Group, Joe's continued interest in organization's mission led to his board nomination in 2012. A native Montrealer, Joe graduated from Harvard College in 2007 with a joint-degree in Economics and Mathematics, cum laude with High Honors, as well as an MSc in Financial Economics from Oxford University's Saïd School of Business in 2008, where he was elected class president and named to the Dean's List. After internships at Goldman Sachs, Blackstone, and numerous Boston-area hedge funds, Joe worked from 2008 through 2013 at Orbis Investment Management, a Bermuda-based contrarian value asset manager. In 2013, Joe returned to Montreal and currently manages a portfolio at one of Canada's largest asset managers, PSP Investments. In addition to his work with Tomorrow's Voices, Joe serves as a director of the Harvard Club of Quebec, Co-President of the UCC Old Boys Association of Montreal, and Chairman of the Board for Rentlogic Corporation, LLC.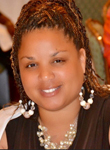 Ms. Angela Tota-Francis
Angela is an educator and joined Tomorrow's Voices as a board member.

Ms. Robyn Bardgett
Robyn joined Tomorrow's Voices as a board member in April 2013.
Mr. Larry Williams
Larry joined Tomorrow's Voices as a board member in January 2014. Larry is currently the Assistant Director Development Management with the Bermuda Government's Department of Planning having taken up this position for a second time when he returned to the department in September 2013.