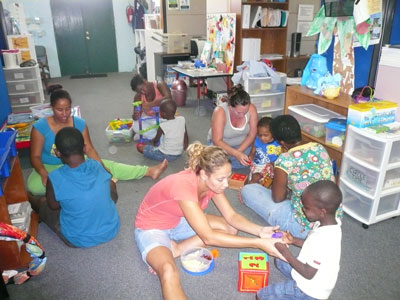 Tomorrow's Voices Summer Programme
The summer camp experience is one that is extremely valuable in the lives of all young children and youth with disabilities are no exception.
Unfortunately, historically when you had a diagnosis of autism or another developmental disability, the options in Bermuda were nil. That was until Tomorrow's Voices created its summer camp programme for kids with autism and other developmental disabilities.
Beginning in the summer of 2009, Tomorrow's Voices began offering a summer camp experience for youth with disabilities. The summer experience is comprised of fun activities including art, music, dancing, academics, group games, behavior management, field trips, cooking activities, social skill development, science projects and a host of other enjoyable and therapeutic activities.
If you are interested in learning more about the Tomorrow's Voices Summer Camp programme, please contact our centre at 297-4342 or This email address is being protected from spambots. You need JavaScript enabled to view it..