The staff at Tomorrow's Voices come from varied backgrounds but are all well trained professionals committed to providing the best service for our clients.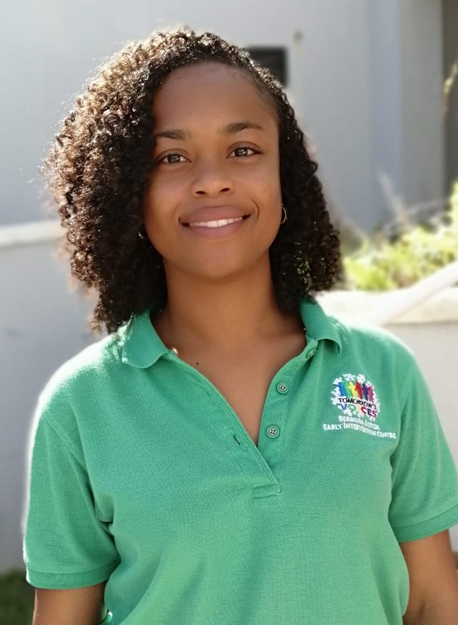 Jahnae Harvey
B.A., B.Sc., M.A., BCBA - Senior Verbal Behaviour Therapist
Jahnae obtained a B.A. in Psychology and a B.Sc. in Speech Pathology & Audiology from West Virginia University. She also received a minor in Disability Studies. While an undergraduate student she did her university capstone project at Tomorrow's Voices. This experience narrowed her interest in Psychology. Jahnae also completed her M.A. in Educational Psychology with a concentration in Applied Behaviour Analysis and in 2017 received her BCBA certification. Jahnae states "I enjoy working at Tomorrow's Voices, seeing the accomplishments the students achieve is such a rewarding job."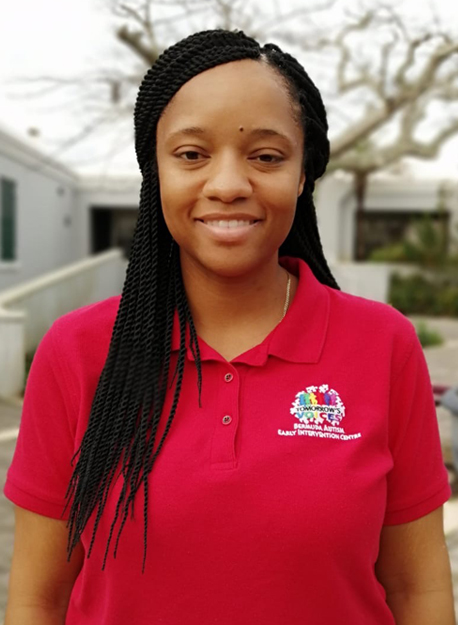 Vurnell Ball
B.Sc., M.Sc., RBT - Verbal Behaviour Therapist
Vurnell joined Tomorrow's Voices in 2017. She completed her Bachelors in Psychology from the University of Derby in 2013 and her Masters in Clinical Mental Health Counselling from Walden University in 2017. Vurnell first gained a passion for helping others while volunteering at KEMH and MWI. While pursuing her Bachelors she obtained a job as a Junior Behavioral Therapist working with children on the autism spectrum. Vurnell expressed that this experience was challenging but was also very rewarding being able to see children develop social, independent, and communication skills. As a requirement of her Masters Degree, Vurnell completed an internship at The Department of Court Services. She gained experienced with working with The Mental Health Treatment Court and The Programs Team. She was able to witness the challenges and achievements of the forensic population and individuals with mental health problems. Currently, she is working at Tomorrow's Voices as a Junior Behavioral Therapist and is in training to become a Verbal Behavior Therapist. She also works at Solstice as a therapist doing Lego Club with children. Helping Children develop their social skills, executive functioning skills, and motor skills. Vurnell enjoys traveling, reading, baking, and eating! show more...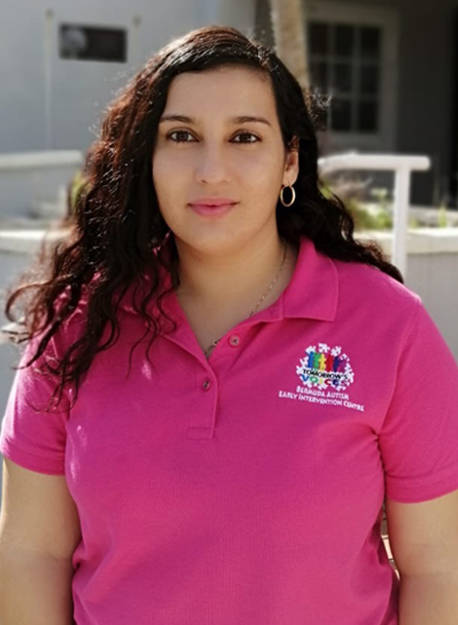 Stephanie Botelho Medeiros
RBT - Verbal Behaviour Therapist
Stephanie comes to Tomorrow's Voices with a background in Early Childhood Education. She is currently studying at Mount Saint Vincent University to obtain her Bachelor's in Child and Youth Studies with a minor in Psychology. Stephanie has an abundance of enthusiasm and compassion for working with and providing support for children with disabilities and this is shown daily in her work at Tomorrow's Voices.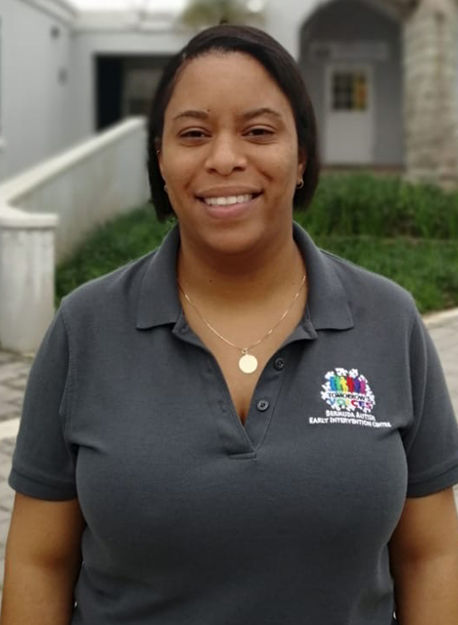 Dayla Trott
B.A., RBT - Verbal Behaviour Therapist
Dayla visited our Open House in 2017 and became intrigued with what we are doing and thought to herself," I'd like to do that!" and here she is. Dayla has a degree in psychology and is eager to start on her path to completing her Master's degree in Developmental Psychology and then becoming a BCBA. She is eager to learn more about ABA and incorporate all that she has learned into becoming a valuable member of Tomorrow's Voices.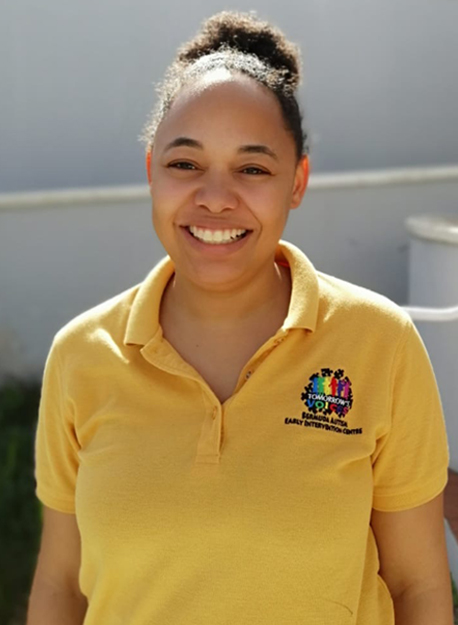 Rachel Hayward
B.Sc., RBT - Verbal Behaviour Therapist
Rachel graduated from Georgia Southern University with a degree in Psychology. Her first interactions with Tomorrow's Voices was as a member of our Saturday Social Skills Group staff, supporting our clients with social skills development and bi-Saturday outings, but soon after her passion grew for the work being done a Tomorrow's Voices so she applied for a Jr post. Rachel officially joined the team as a Junior Behaviour Therapist in August 2019.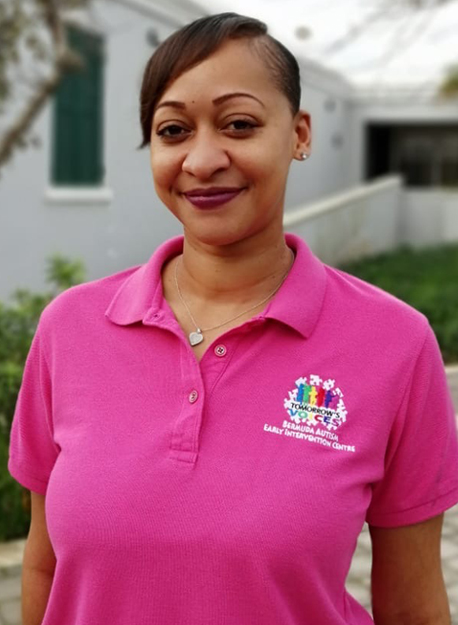 Bregitta Haley
B.B.A., RBT - Verbal Behaviour Therapist
Bregitta's journey to Tomorrow's Voices began with a Marketing Degree from Prairie View A&M. Not feeling satisfied with her career choice, Bregitta made the life changing decision to return to school and received her teaching certification in Early Childhood Education with a concentration in Special Education. When the opportunity arose for a new challenge, she was ready. Bregitta's passion for children really shows as she works towards growing and changing lives, one child at a time.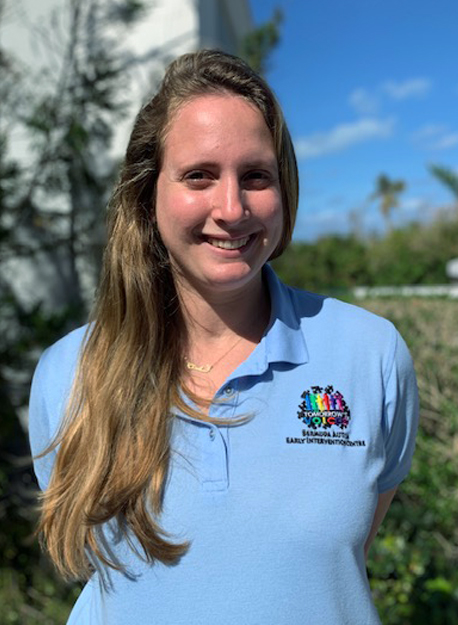 Mary Gosling
B.Sc., RBT - Junior Verbal Behaviour Therapist
Mary graduated from the University of Surrey in 2016 with a Psychology Bsc honours degree after completing her research dissertation studying narcissism and empathy. During her degree she studied developmental psychology, clinical psychology and health psychology. Post-graduation she found her calling in working with children, utilizing her knowledge of psychology to influence behavior. She initially worked with children on building empowerment and self-efficacy strategies with the Mirrors Junior Forum in February 2018 before finding her home with Tomorrow's Voices. She makes it a priority to positively impact children's lives from helping with academics and daily living skills to encouraging social interaction and skill development. show more...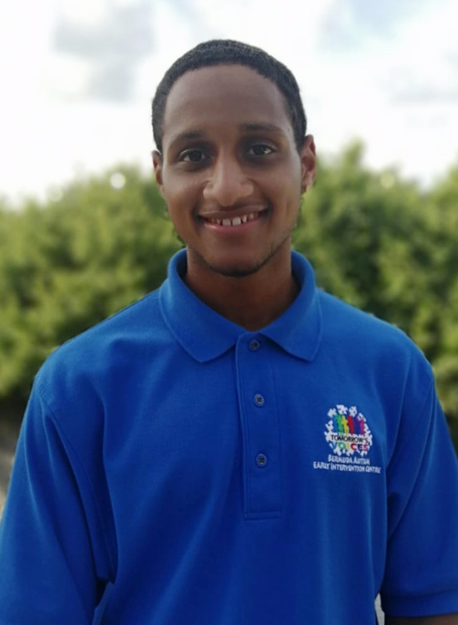 Micah Corea
Junior Verbal Behaviour Therapist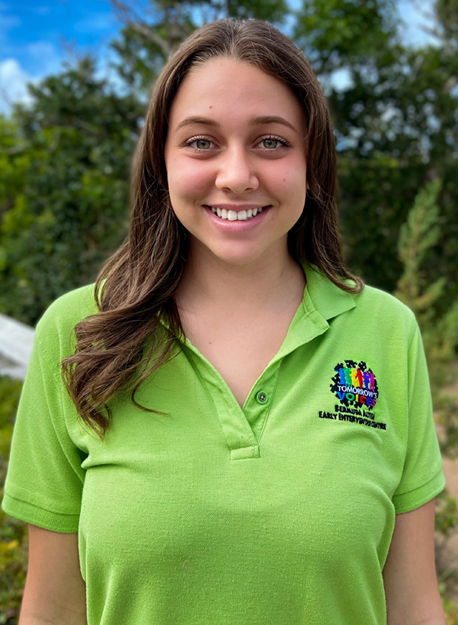 Josie DeBraga
Junior Verbal Behaviour Therapist
Josie first encountered Tomorrow's Voices in the summer of 2019 as an intern. During her time here, she fell in love with the work being done at the Centre and when her internship ended and she returned to her studies overseas, she had decided that she would do whatever it takes to make it her career. She comes from a large family and a love of psychology so she always knew she would find home within developmental psychology somehow. Josie is due to graduate from Brock University with a Bachelor of Arts in Psychology with Honours in the fall of 2021 and returned to Tomorrow's Voices eager and ready to achieve further qualifications in the field soon. show more...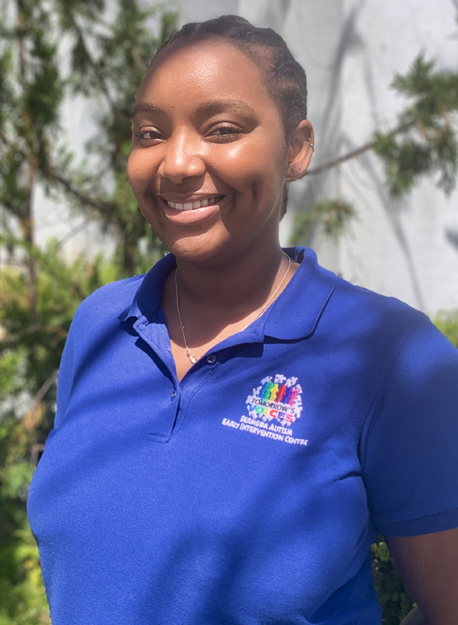 Allanna Jones
Junior Verbal Behaviour Therapist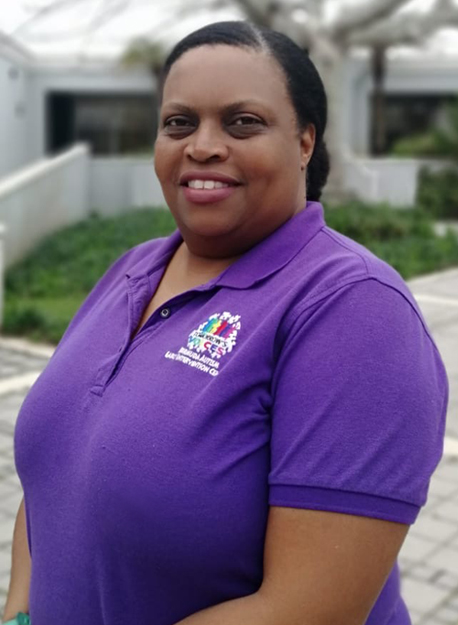 Emma Williams
B.Sc. - Assistant Funding and Administrative Officer
Emma joined Tomorrow's Voices in 2015 as the Administrative Officer. Emma graduated from Cheyney University, Pennsylvania with a Bachelor of Science in Business Administration. Emma comes with years of experience in office administration. She continues to cover many aspects of administrative support to the organisation. In 2019 Emma was promoted to Assistant Funding and Administrative Officer where she will focus on Administration as well as assist with Funding and Events.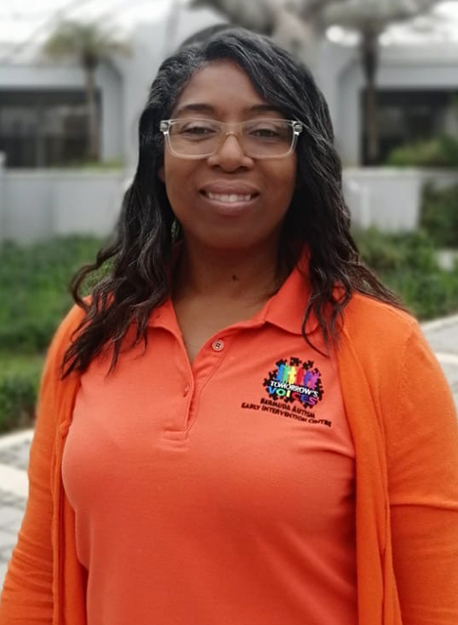 Stacy Hill
B.Sc. - Funding and Development Officer
Stacy graduated from Howard University in 1993 with a BSc degree in Fashion Merchandising and Buying with a minor in Business Administration. An accomplished retail owner of Secrets Boutique for over 20 years Stacy has worked with numerous Businesses throughout Bermuda to create many successful events. Stacy was featured in Bermuda Business Magazine Great Women, Great Jobs in 2007, won over 11 Best of Bermuda Awards and was presented with The Best of Bermuda Hall of Fame Award in 2015 for her business. Stacy has volunteered at Tomorrow's Voices since its inception in 2007 and with her project management skills and creative vision she joins our staff as our Funding and Development Officer. show more...