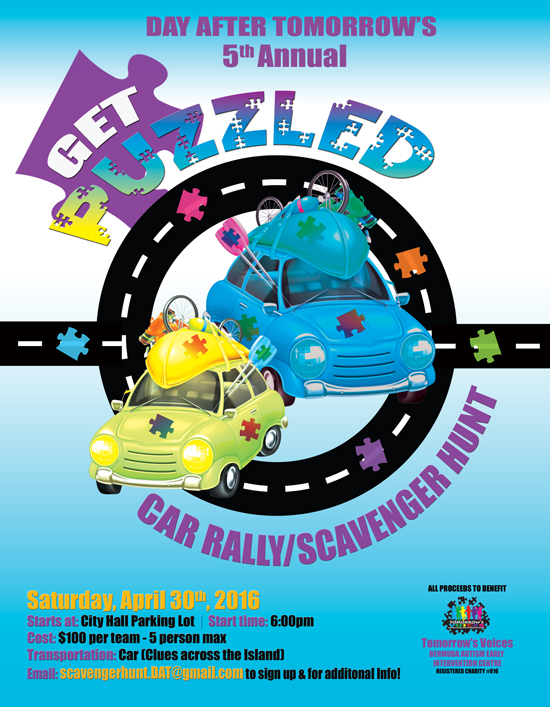 GET PUZZLED!
Good Day Supporters,
Please join us at the
5th Annual "Get Puzzled!" Scavenger Hunt
fundraiser!
The "Day After Tomorrow"Group
(a group of young professionals dedicated to raising awareness of Autism
and fundraising for Tomorrow's Voices)
will be hosting this fifth annual scavenger hunt taking place
on Saturday April 30th 2016 starting at City Hall Car park at 6:00 pm.
Your support will directly touch a child with autism or developmental disabilities
by providing them with the much needed therapy to add value to their lives now and in their future!
We hope to see you all in this fun, crazy, event!
Thank you for continuing to support Tomorrow's Voices!
Tomorrow's Voices
Working Hard Today for Tomorrow's Voices!